Community 360º honors the elderly with community events.
Join us for a number of events throughout the year. Seasonal gatherings, volunteer training classes, and other special events are designed to show our community's support for the residents and staff of nursing homes throughout the Omaha, Nebraska Metro area.
---

_________________________________________________
This event is possible thanks to:
x
x
x
x
x
x
x
x
x
x
x
---
---
---
WE SEND A MESSAGE OF LOVE WITH 5,000 CARDS
Cards4Kids@Heart is Community 360's annual Valentine's Day outreach.  More than 6,000 handmade cards have been collected from the Omaha Community! On Feb 14th, 38 groups of volunteers will deliver the cards to residents at 41 long-term care communities throughout the Omaha Metro area.
READ MORE ABOUT THIS EXCITING EVENT
---
The 20th Annual Christmas in Our Hearts Concert
was Thursday, December 8th at the Kroc Center
Residents and attending staff from long-term care facilities were invited to join us for a professional holiday concert. It was an afternoon of holiday joy! More than 70 volunteers were  on-hand to assist our guests. Check out our facebook page for pictures!
We hope to see you next year – Save the Date: Thursday, Dec. 7, 2017.
Christmas in Our Hearts is generously sponsored by:


---
Become a trained volunteer for nursing homes
The next class is Fri & Sat, Jan 20-21, 2017
 If you want to brighten days and make a difference in the life of a senior, become one of Community 360°'s trusted volunteers! Through the"Volunteering in Long-Term Care" training class, Community 360° will empower you to serve as a weekly volunteer in a long-term care community.  Our turnkey program provides companions for elderly residents, who too often, face loneliness and isolation.
Start the volunteer application process today!
---
 
Thank you to all who attended the Annual Banquet to benefit Community 360°
Thursday, Sept. 29th at Physicians Mutual
This delightful dinner event featured live music, as we honored our trusted volunteers, donors, and community partners. The annual banquet helps fund the Community 360° volunteer training program, which provides weekly companions for the elderly living in Omaha-area nursing homes. Many of those residents have no one else to visit them. Thanks to your support, we can continue offering an essential bridge of connection, support and friendship to those who live and work in nursing homes. 
This Event was Made Possible Thanks to Support from Our Sponsors: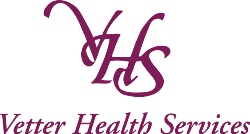 ---
Volunteer Appreciation Week, April 11 – 15, 2016
Community 360° volunteers are extraordinary.  They possess a strong passion and commitment for serving the people who live and work in nursing homes.  During this week, we will be recognizing our volunteers for their outstanding service.  Each volunteer will be receiving a Community 360° tote bag filled with goodies and activities they can take with them to their nursing home.
---
National Nursing Home Week, May 8 – 14, 2016
Mother's Day marks the beginning of National Nursing Home Week.  At Community 360° we take the opportunity to recognize the men and women who work in nursing homes devoting their lives to the care of older adults who can no longer care for themselves.  Their job is not an easy one.  Many of the workers, particularly the direct-care workers work long days with little or no breaks.